Vorarlberg based artist releases energetic and peppy single "Dance Till We Die"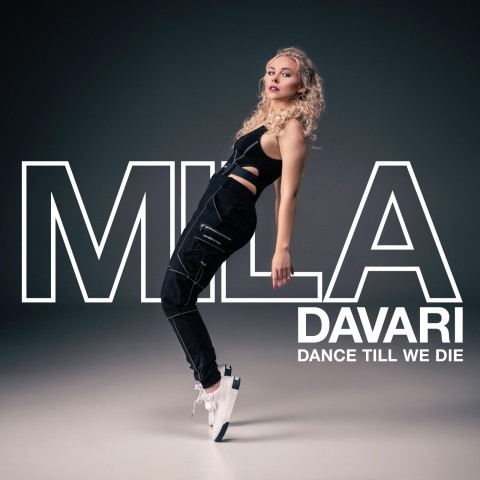 Mila Davari, a talented young musician from Vorarlberg, Austria, is a strong woman with an extraordinary career. She has always found herself in awe of the magic that music could create. Music is her peace; music is her freedom. She wants to make people acquainted with the therapeutic abilities of music that can heal. Therefore, she has entered into the music industry with her powerful and energetic music to make people dance and sing to her music.
After honing her craft for years, Mila finally released her debut single "Dance Till We Die" this year. A lively and energetic song that will make people want to move their body, "Dance Till We Die" is a song about a vigorous tension between two potential lovers who like each other romantically but are too shy to make the first move. This song is a beautiful amalgamation of upbeat music and heartfelt lyrics, which makes it a perfect choice for a house party with socially distanced friends. This track is also an excellent fit for long drives with friends or even alone, as its energetic yet soothing music will make the listeners feel alive.
When asked about her music style, Mila says, "I'd like some of my songs to be a little bit more retro. Eventually, I want them to be energetic and thrilling."
When asked about her musical inspiration, Mila says that she isn't inspired by just one person but so many people and things around her. She believes that there is so much to learn from everything around us, be it the chirping of birds, the flowing of rivers, trees shedding their leaves, and so on. Hence, picking up only one would be impossible. Her favorite music artists include Britney Spears, DJ Tiesto, Dua Lipa, ATB, Disclosure, and Kylie Minogue. Apart from singing, Mila also loves to play drums, which she has been learning to play for almost two years.
Mila gives a humble message to all her fans saying, "Search for what you really want to do later on. Try new things out! It's very important to think outside the box. Do not compare yourself to others, see others' achievements as inspiration and motivation."
Mila's passion and interest in creating euphonious music are what pushed her towards becoming an artist. This dedication and drive are helping her pave her way rapidly through the music industry.
Listen to the latest single "Dance Till We Die" by Mila Davari now on Spotify.com.
Media Contact
Company Name: Davari Records-Label
Contact Person: Mila Davari (Kamila Chromik)
Email: Send Email
Country: Austria
Website: www.instagram.com/miladavari.official/