French Cinema Congratulates Harkness Screens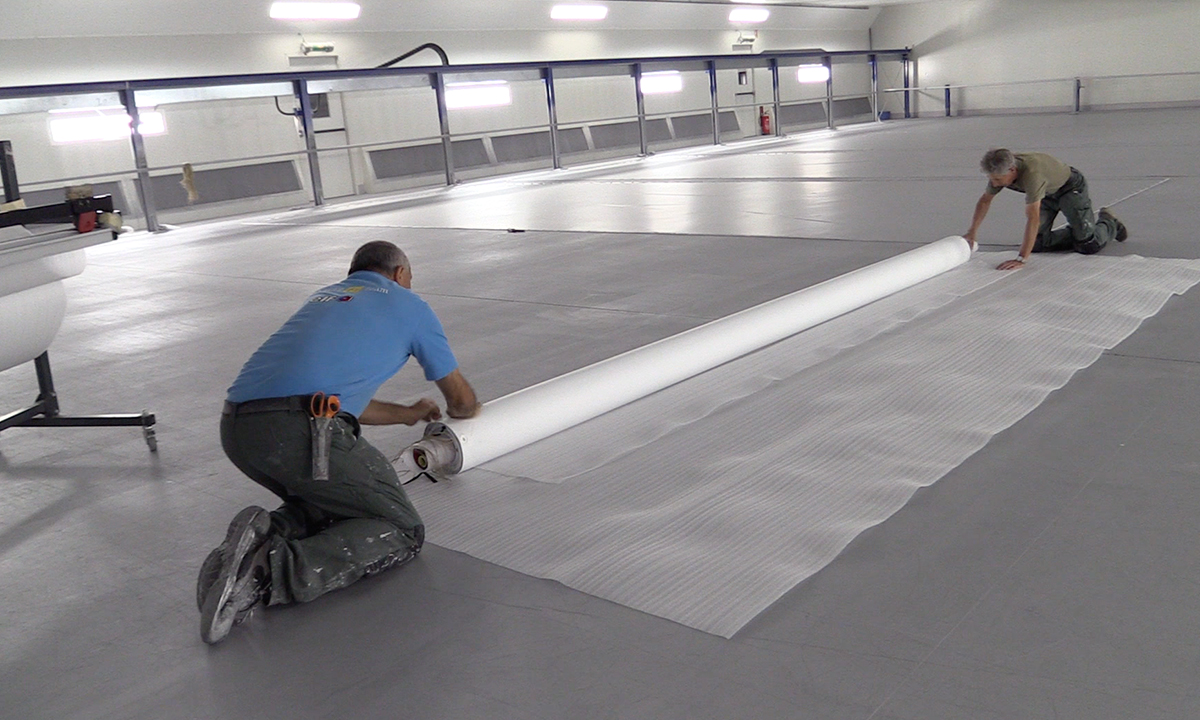 In conjunction with government guidelines, Harkness Screens France (Demospec Manufacturing), has announced that it will be reopening. Having announced their intention, Demospec customers have welcomed the facility's return.
General Manager of Harkness Screens' French manufacturing facility, Eric Martin has been overwhelmed by the support the company has received in the past weeks.
Talking to sports and entertainment journalist, Joe Harvey, Eric Martin talked about the structured reopening of Demospec Manufacturing in Amilly.
"The lockdown in France combined with the requirements for safe working meant we had to temporarily close, the safety of our staff, of course, being essential. However, we let the market know we were planning a phased reopening and the overwhelming messages of support have flooded in."
Working closely with the French government and their guidelines, Martin is confident that the Demospec Manufacturing site now complies with legislation. This therefore will allow screens to be manufactured and for Martin to confidently say: "Our doors are open".
Despite the initial shutdown of operations due to local guidelines, Harkness' customers are still able to access cinema screens, events screens and Protective Barriers via Harkness Screens manufacturing sites in the UK and USA.
In every country rolling out the reopening of facilities and public areas, there is an increased focus on safety. As a result, at the Demospec Manufacturing facility, new workflows and practices will be implemented and will inherently limit capacity in order to comply with social distancing rules.
In November, Demospec Manufacturing (Harkness Screens France) received the Trophy of Enterprises in the International category as a result of 65% of the factory's turnover coming from export.
Head of European sales, Tony Dilley, when asked about Demospec's reopening commented:

"We are asking customers to work with us on scheduling orders and collections. It is exciting to say that we are reopening the Amilly facility and it has been good to hear so many kind words from customers about our return to work."
Harkness' purchase of Deomospec Manufacturing at the Millennium was the second purchase by the company outside of the United Kingdom. Since the purchase, Harkness Screens has established facilities in India and China, helping to establish the company as a global brand.
Eric concluded by saying that a number of barrier screens have already been prototyped and the very first orders were being shipped to customers who have purchased the product.
"Now the factory is open, we can take full advantage of the extensive R&D efforts that our colleagues have made globally to manufacture screens to help with the treatment of Covid-19, as well as aiding the implementation of social distancing measures post-lockdown."
Media Contact
Company Name: Harkness Screens
Contact Person: Joe Harvey
Email: Send Email
Phone: +44 (0)1438 725 200
Address:Unit A, Norton Road
City: Stevenage
State: Hertfordshire
Country: United Kingdom
Website: www.harkness.co