Swedish-Colombian rapper Remmeh releases his new single "Winner"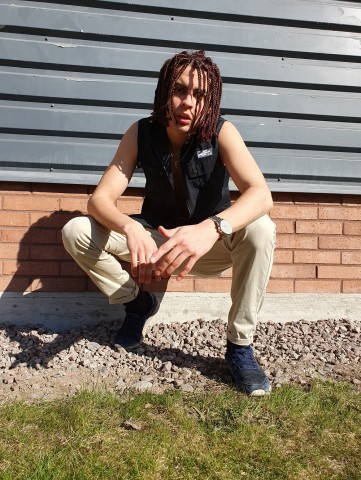 Remmeh, a 23-year-old rapper has recently entered the music scene and his remarkable talent is surely going to take him places. His latest single "Winner" has received a great response from the music lovers on Soundcloud and continues to gain more streams every day. Although Remmeh is half Swedish and half Colombian, he truly has an American style of rapping, with his own unique touch. Inspired by the likes of Lil Snupe, Tupac, Juice world, Xxxtentacion, and Chris Brown, Remmeh has developed his own style of rapping through which he wants to give a positive message while maintaining a badass vibe. He also dedicated his song "You Live On" to artist Juice World who died in December last year.
Remmeh says, "I want people to hear that you don't need to have dumb lyrics to keep a dope vibe, other than that, fun. I also tend to reunite/connect people with god (using my talent & vibe) for those who's been confused by today's distractions." Remmeh has faced poverty during his childhood and to cope up with the situation, he tried to find comfort in drugs and mischief. However, his dreams to do something great in life were never compromised even in his dark times. "I used to be a happy and energetic kid with dreams of either becoming a basketball pro or a boxer. I still intend to become a professional boxer in the future", he adds.
Despite all the struggles, Remmeh has always maintained his happy and energetic personality, while following his dreams and passions in life. He has left a lot of the bad stuff behind and moving on in life with positive things around.
Through his music, Remmeh also wants to give a message of God to the people. Talking about his experience of realizing the god's power, Remmeh shares, "Once I realized my own family doesn't respect or support my desires, opinions, and dreams, I started to break down until I had nothing but my ego and the longing for something real. And one night god, if there is something, I saw a ray of hope. It is my faith in God, for he is the only one that's proven to be real and credit loyalty in my life. He started by giving me a dream in my dark times when I was 18 and a real clarification when I was 23."
Remmeh started rapping on the street when he was 16 but made his first song at the age of 18. The song was called Claus Santa.
His latest track Winner is produced by Cole Malouin.
Listen Now:
Winner: https://soundcloud.com/rremmeh/winner-prod-by-cole-malouin
You Live On: https://soundcloud.com/rremmeh/you-live-on
Social:
Instagram: http://instagram.com/remedy.43
Media Contact
Company Name: Remmeh Entertainment
Contact Person: Remmeh
Email: Send Email
Country: Sweden
Website: www.soundcloud.com/rremmeh