AOFUTE Will Be Present At The 133rd Canton Fair of Christmas Snow Globe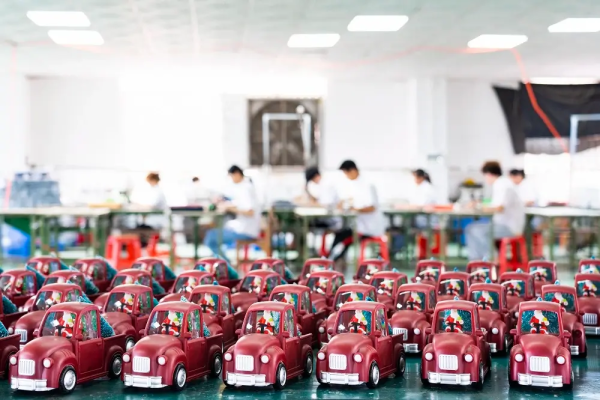 AOFUTE specializes in the production and sale of snowglobe lanterns and snow globes. The company has announced participation in the 133rd Canton Fair of Christmas Snow Globe. The company will be present at Location No. 20, Aisle C, 1st Floor, Hall 13, Festival Products Exhibition Area, Phase II, during the Canton Fair, Spring 2023 event.
As a company, AOFUTE has a strong reputation for providing high-quality products at competitive prices, and its commitment to customer satisfaction is second to none.
AOFUTE offers a wide range of snowglobe lanterns and snow globes to suit every taste and budget. Its snowglobe lanterns are a popular choice for Christmas and other holiday celebrations, and they come in various sizes and designs. From traditional snow scenes to whimsical winter wonderlands, its snowglobe lanterns will surely bring a touch of magic to any occasion.
In addition to its snowglobe lanterns, the company also offers various snow globes in various styles and sizes. Whether you are looking for a classic snow globe with a festive scene inside, or a more modern design with a unique twist, we have something to suit every taste.
AOFUTE takes pride ourselves on providing our customers with a wide range of services beyond simply selling products. We understand that every customer has unique needs and preferences, and we are committed to working with you to ensure you receive the best possible experience when you choose to do business with us.
One of the key services that the company offers is the ability to create custom snowglobe lanterns and snow globes that are tailored to your specific needs and preferences. Whether a customer is looking for a unique design for a special occasion or event or simply want to add a personal touch to your snowglobe lantern or snow globe, the company can work with them to create a product that meets your exact specifications.
Speaking to the media, the company's spokesperson share about their wholesale Snowlglobe Lanterns/Snow Globe "At AOFUTE, we understand the importance of offering competitive prices to our customers. That is why we offer wholesale pricing on all of our snowglobe lanterns and snow globes so that you can get the products you need at a price that fits your budget. Whether you are a retailer looking to stock your shelves with high-quality snowglobe lanterns and snow globes, or an event planner looking to add a touch of magic to your next celebration, we have the products you need at affordable prices."
If anyone is looking for high-quality snowglobe lanterns or snow globes at competitive prices, AOFUTE is a perfect choice. With a wide range of products to choose from, custom design services and wholesale pricing, they are committed to providing our customers with the best possible experience.
To discover why AOFUTE is the premier choice for snowglobe lanterns and snow globes visit: https://aofute.com
Media Contact
Company Name: AOFUTE
Contact Person: Simon
Email: Send Email
City: Zhongshan
State: Guangdong
Country: China
Website: aofute.com