Quantum Cryptography Market Growth, Opportunities Business Scenario, Share, Scope, Key Segments and Forecast to 2028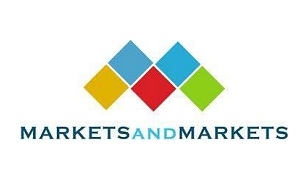 ID Quantique (Switzerland), QuintessenceLabs (Australia), Toshiba (Japan), QuantumCTek (China), Magiq Technologies (US), Crypta Labs (UK), Qasky (China), Qubitekk (US), ISARA (Canada), Nucrypt (US), Quantum Xchange (US), qutools (Germany), QNu Labs (India), Post Quantum (UK), IBM (US), HPE (US), NEC (Japan), Crypto Quantique (UK), and QuSecure (US)
Quantum Cryptography Market by Offering (Solutions and Services), Security Type (Network Security and Application Security), Vertical (Government, Defense, BFSI, Healthcare, Retail, and eCommerce) and Region – Global Forecast to 2028
MarketsandMarkets forecasts the Quantum Cryptography market to grow from an estimated USD 0.5 billion in 2023 to USD 3.0 billion by 2028 at a compound annual growth rate (CAGR) of 41.2%. Exponential adoption of quantum cryptography rising cyberattacks in the digitalization era, increasing cybersecurity funding, and rising demand for next-gen security solutions for cloud and IoT technologies are some factors driving the quantum cryptography market growth.
Download PDF Brochure: https://www.marketsandmarkets.com/pdfdownloadNew.asp?id=45857130
By offering, Solution segment is expected to account for the largest share in 2023
Quantum computers threaten classical encryption methods and infrastructure security, entropy starvation allows for stealthy eavesdropping, and publicly exposed channels increase the risk for critical information exchanges. These solutions are vital in offering point-to-point security and storage networks for long-term data protection. In addition, the R&D platform is gaining traction among the scientific community, as the need for quantum-safe encryption is increasing to counter the threat of a quantum computer. The R&D platform comprises two stations, namely, the transmitter unit and the receiver unit. Each station consists of optical and electronic platforms, controlled by an external computer linked to the station through an Ethernet connector. With the R&D platform, users can experiment with different parameters and study various setups. It is well-documented in scientific publications and has been extensively tested and characterized. ID Quantique is a leading provider of R&D platforms for quantum cryptography.
By vertical, healthcare to account for highest CAGR in 2023
During COVID-19, healthcare facilities are more prone to becoming a target of cyberattacks. The healthcare sector has become the epicenter of this unexpected global pandemic. Increased investments by the government in the healthcare vertical to tackle COVID-19, and being prepared for future scenarios is expected to make the healthcare vertical adopt these solutions soon. Moreover, the use of quantum-safe encryption technology improves the proficiency of clinical and IT staff and provides real-time information access in case of emergencies. Additionally, the implementation of regulatory compliances, such as the Health Insurance Portability and Accountability Act of 1996 (HIPAA), is increasing the adoption rate of quantum cryptography among healthcare organizations and clinical staff. These compliance regulations also help secure sensitive data, protect identities by providing digital signatures, secure network gateways, and encrypting databases. Due to the rising use of this technology and increasing awareness about regulatory compliance, the adoption trend for quantum cryptography is expected to grow among developing countries.
Inquire Before Buying: https://www.marketsandmarkets.com/Enquiry_Before_BuyingNew.asp?id=45857130
Toshiba provides reliable and ultra-secure quantum cryptography solutions that protect sensitive information from threats posed by advances in computing and mathematics. In today's world, where data proliferation is almost constant, the secure transmission of information is essential. Toshiba offers world-leading cyber-physical-system technology that leverages the fundamental laws of Quantum Physics to protect private information. Toshiba has been involved in the research and development of quantum cryptography, a method of secure communication using the principles of quantum mechanics. One of Toshiba's major achievements in quantum cryptography was the development of the first quantum key distribution (QKD) system using a single-photon detector in 2003. In 2010, Toshiba announced the development of a new quantum key distribution system type that used a novel protocol known as "differential phase shift" to encode the quantum signals. Toshiba has also been involved in developing quantum cryptography technologies for use in satellite communication.
ID Quantique is the market pioneer in quantum-safe cryptography solutions. The company creates and commercializes cutting-edge quantum goods and technologies for businesses to guarantee long-term data and public safety security. Governments, businesses, industrial clients, and academic study labs utilize its products in more than 60 nations across all continents. IDQ is divided into two company units: Quantum-Safe Security and Quantum Sensing. Quantum-Safe Security offers high-performance, quantum-safe security systems to protect data in transit. Quantum Sensing offers photon counting solutions for the visible and near-infrared regions of the optical spectrum, pulsed laser sources, counting and timing electronics, and photonic sensing solutions for industrial and research applications in Quantum Physics, Communication, Bio and Material Sciences, Defense and Security, Oil & Gas. Additionally, IDQ creates and markets quantum-based random number generators, which are the standard for genuine randomness across various sectors, including security, simulations, and gaming.
QNu Labs is a quantum technology company. It focuses on creating quantum cyber-security products using quantum key distribution technology, which enables the exchange of a cryptographic key between two distant parties over a quantum channel. The QNu Labs product provides a dedicated channel to transmit a secure private key to decrypt data and prevent eavesdropping on the encryption key, allowing customers to send data via a secure network. The company's offering could be categorized into Quantum Cryptography Solutions and Quantum Key Distribution (QKD) Systems. It includes products such as ARMOS – Quantum Key Distribution (QKD), Tropos – Quantum Random Number Generator (QRNG), QOSMOS – Entropy as a Service (EaaS), Qverse – Quantum Secured Messenger, QVPN – Quantum-Safe VPN, and mCARP – Critical Analysis Research Platform. Quantum key distribution (QKD) systems generate and disseminate encryption keys using the principles of quantum mechanics, making them nearly unbreakable.
Media Contact
Company Name: MarketsandMarkets™ Research Private Ltd.
Contact Person: Mr. Aashish Mehra
Email: Send Email
Phone: 18886006441
Address:630 Dundee Road Suite 430
City: Northbrook
State: IL 60062
Country: United States
Website: https://www.marketsandmarkets.com/Market-Reports/quantum-cryptography-market-45857130.html