AI Meta Club Emerges as a Leading Force in the Blockchain and AI Communities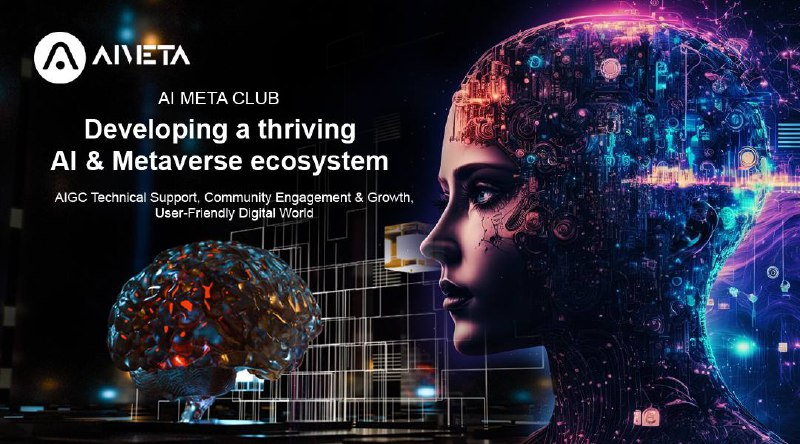 Since the start of 2023, the world has witnessed an explosion in the development of machine learning and artificial intelligence technologies. While OpenAI's Dall-E and ChatGPT have grabbed headlines, other innovative projects are emerging in the field. One such project that has caught the attention of experts and enthusiasts alike is AI Meta Club (AMC).
AI Meta Club aims to bring together a vast and diverse community of individuals who are passionate about exploring the endless possibilities of blockchain, artificial intelligence, and metaverse technologies. By creating a collaborative environment within the rapidly growing digital landscape, AMC aims to empower the Web3 movement.
AMC stands out for its expertise in AIGC's technology application and the advantages it offers to its global community. Recently, AMC launched AMChat, a GPT-4-based AI Q&A tool designed to help users learn about and navigate the world of blockchain, smart contracts, AI, metaverses, and decentralized applications (DApps).
To stay relevant and effective in the rapidly evolving technology landscape, AMC's team continuously trains and updates the AMChat system. According to their roadmap, AMC will soon release a text-to-image and image-to-3D solution that can transform 2D images into avatars suitable for metaverses with gaming features.
For more information about AI Meta Club and their innovative solutions, visit their Website, Medium, or Twitter, and don't hesitate to reach out to them for any inquiries.
Media Contact
Company Name: AI Meta Club Ltd
Email: Send Email
Country: United States
Website: https://www.aimeta.club/