Diabetic Macular Edema Pipeline Sees Expansion Owing to Key Players, Key Therapies and Research & Programmes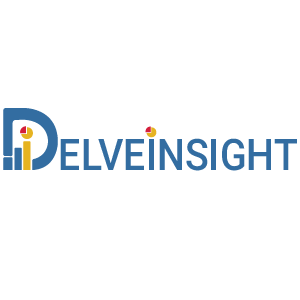 "Diabetic Macular Edema Pipeline Insight report offers deep insights into emerging Diabetic Macular Edema pipeline therapies with an analysis of 60+key players and 65+key therapies"
DelveInsight's 'Diabetic Macular Edema Pipeline Insights' report provides a holistic view of the Diabetic Macular Edema pipeline therapies that are under development in pre-clinical as well as clinical stages of development and growth prospects across the Diabetic Macular Edema landscape.
Key takeaways from Diabetic Macular Edema Pipeline Report
Diabetic Macular Edema Pipeline report offers a comprehensive analysis of 50+key players and 50+key therapies.
Out of all the emerging therapies, late-stage products such as Faricimab, Beovu, and KSI-301 have shown promising results and are expected to improve the dosing interval.
The diabetic Macular Edema pipeline comprises MS 553 (Shenzhen MingSight Relin Pharmaceuticals Co., Ltd.), KSI 301 (Kodiak Sciences Inc.), Brolucizumab (Novartis Pharmaceuticals), ADVM-022 (Adverum Biotechnologies, Inc.), KVD001 (KalVista Pharmaceuticals), MYL-1701P (Momenta Pharmaceuticals/Mylan), Faricimab (Roche) and others.
Want to more information of Diabetic Macular Edema Emerging Therapies?- https://www.delveinsight.com/sample-request/diabetic-macular-edema-pipeline-insight
Diabetic Macular Edema Overview
Diabetic Macular Edema (DME) is an eye condition which can occur in people living with diabetes – both type 1 and type 2. Consistently high blood sugar due to poor glucose control over time can damage small blood vessels in the body, including the eye. Diabetic retinopathy is a disease that damages the blood vessels in the retina, resulting in vision impairment. Left untreated, fluid can leak into the center of the macula, called the fovea, the part of the eye where sharp, straight-ahead vision occurs. The fluid makes the macula swell, blurring vision. This condition is called DME. It can occur at any stage of diabetic retinopathy, although it is more likely to occur as the disease progresses. Vision changes due to DME are: Blurred vision, Double vision, and Sudden increase in eye floaters.
Diabetic Macular Edema Pipeline Report
The Diabetic Macular Edema pipeline report provides a detailed description of the drug, including the mechanism of action, type, stage, route of administration, molecule type, clinical studies, inactive pipeline products, and NDA approvals (if any). The Diabetic Macular Edema pipeline report also covers commercial and clinical activities of the pipeline products from the pre-clinical developmental phase to the marketed stage. Additionally, it presents the ongoing developments in the therapeutics segment, including collaborations, licensing, mergers & acquisitions (M&A), funding, designations, and other product-related details.
Diabetic Macular Edema Pipeline Phases
DelveInsight's report covers around 65+ products under different phases of clinical development like
Late stage products (Phase III)
Mid-stage products (Phase II)
Early-stage product (Phase I) along with the details of
Pre-clinical and Discovery stage candidates
Discontinued & Inactive candidates
The Diabetic Macular Edemapipeline report proffers a rich coverage of the therapeutics by development stage, product type, and route of administration, molecule type, and MOA type for Diabetic Macular Edema across the complete product development cycle, including all clinical and non-clinical stages.
Diabetic macular edema Emerging Drugs
MYL-1701P: Mylan Pharmaceuticals
MYL-1701P (also referred to as M710, as part of a partnership with Momenta Pharmaceuticals) is perhaps the aflibercept biosimilar that is furthest along in the development process. It is currently the subject of a 324-patient phase III trial. Mylan is to handle development and commercialization.
KSI-301: Kodiak sciences
KSI-301 is a novel anti-VEGF biologic built on a propriety antibody biopolymer conjugate (ABC) platform KSI-301 is designed to have extended ocular half-life, higher potency, and improved ocular tissue bioavailability. KSI-301 is administered as an intravitreal injection and designed to provide sustained inhibition of VEGF for up to 6 months. The unique properties of KSI- 301 aim to provide patients with long-term control of their DME with improved vision outcomes while reducing the burden of frequent anti-VEGF injections. In addition, KSI-301 is designed to halt and reverse DR progression with long-term efficacy that can reduce the risk of vision-threatening complications from DR. The Phase III GLEAM and GLIMMER studies are global, multi-center, randomized studies designed to evaluate the efficacy, durability and safety of KSI-301 in patients with treatment-naïve diabetic macular edema (DME).
CT-P42: Celltrion
CT-P42, an aflibercept biosimilar referencing Regeneron's Eylea. The trial will enroll 300 patients with diabetic macular edema, and aims to compare CT-P42's efficacy, safety, pharmacokinetics, and immunogenicity against Eylea.Currently, the drug is in Phase III stage of Clinical trial evaluation for the treatment of diabetic macular edema (DME).
Diabetic Macular Edema Pipeline Analysis
The report provides insights into:
The report provides detailed insights about companies that are developing therapies in the Diabetic Macular Edema Market.
It accesses the different therapeutic candidates segmented into early-stage, mid-stage, and late-stage of development for Diabetic Macular Edema treatment.
Diabetic Macular Edema key companies involved in targeted therapeutics development with respective active and inactive (dormant or discontinued) projects.
Diabetic Macular Edema Drugs that are under development based on the stage of development, route of administration, target receptor, monotherapy or combination therapy, a different mechanism of action, and molecular type.
Detailed analysis of collaborations (company-company collaborations and company-academia collaborations), licensing agreement and financing details for future advancement of the Diabetic Macular Edema market.
Diabetic Macular Edema Pipeline Therapeutic Analysis
There are approx. 60+ key companies which are developing the therapies for Diabetic macular edema. The companies which have their Diabetic macular edema drug candidates in the most advanced stage, i.e. Phase III include, Mylan Pharmaceuticals.
Scope of the Diabetic Macular Edema Pipeline Report
Coverage- Global
Diabetic Macular Edema Pipeline Companies- Mylan Pharmaceuticals, Kodiak sciences, Celltrion, Exonate, Opthea, AsclepiX Therapeutics, Allgenesis Biotherapeutics, Ascentage Pharma, Rezolute, Ocuphire Pharma, Oxurion, MingSight Pharmaceuticals, Adverum Biotechnologies, and several others.
Diabetic Macular Edema Emerging Drugs- MYL-1701P, KSI-301, CT-P42, and several others
Product Profiles
Therapeutic Assessment
Unmet needs
Impact of Drugs
How Therapies are transforming the diabetic Macular Edema Pipeline Landscape- https://www.delveinsight.com/sample-request/diabetic-macular-edema-pipeline-insight
Table of Content
Introduction
Executive Summary
Diabetic macular edema: Overview
Diabetic Macular Edema Pipeline Therapeutics
Diabetic Macular Edema Therapeutic Assessment
Late Stage Products (Phase III)
MYL-1701P: Mylan Pharmaceuticals
Mid Stage Products (Phase II)
Drug Name: Company Name
Early stage products (Phase I)
Drug Name: Company Name
Inactive Products
Diabetic macular edema Key Companies
Diabetic macular edema Key Products
Diabetic macular edema- Unmet Needs
Diabetic macular edema- Market Drivers and Barriers
Diabetic macular edema- Future Perspectives and Conclusion
Diabetic macular edema Analyst Views
Diabetic macular edema Key Companies
Appendix
Download the report the learn more about the Diabetic Macular Edema Clinical Trials- https://www.delveinsight.com/sample-request/diabetic-macular-edema-pipeline-insight
About Us
DelveInsight is a Business Consulting and Market research company, providing expert business solutions for the healthcare domain and offering quintessential advisory services in the areas of R&D, Strategy Formulation, Operations, Competitive Intelligence, Competitive Landscaping, and Mergers & Acquisitions.
Media Contact
Company Name: DelveInsight Business Research LLP
Contact Person: Yash Bhardwaj
Email: Send Email
Phone: 9193216187
Address:304 S. Jones Blvd #2432
City: Las Vegas
State: NV
Country: United States
Website: https://www.delveinsight.com/