Emerging artist Javii J releases melodious single "Call Me Anytime" on leading music platforms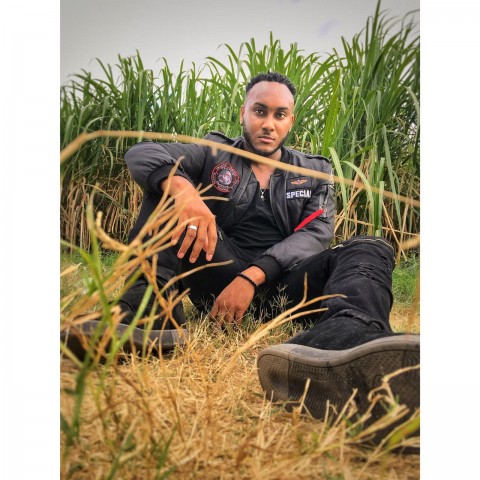 Javii J has always had a knack for making good music. Growing up on the island of Jamaica, wanting to become an entertainer, Javii J knew he would do wonders with his art and skills. Taking inspiration from the likes of Mariah Carey, Brian McKnight, Chris Brown, and Rihanna, Javii J started making music 5 years back. Since then, he has been honing his craft to enter into the music industry with full force and confidence. This confidence is what has finally led him to the release of his debut single "Call Me Anytime".
The single "Call Me Anytime" was recently released on July 17, 2020, on all leading music platforms including Apple Music, Spotify, and YouTube. "Call Me Anytime" has taken over the social media, which can be seen on the Instagram handle of Javii J, where beautiful ladies are seen jamming to the catchy beats of this latest song. With the upbeat music and free-flowing lyrics, it is hard to miss this track.
Telling about his musical journey, Javii J says, "With a passion for music, I started in numerous choirs and groups, traveling island-wide to perform at hotels and small gigs, but it wasn't until 2020 when I met with my current manager Remone Robinson; Chief Strategy Officer at Goldbar Recordz, who recognized my talents through social media and the rest was history."
Javii J has always been inspired by different music genres, but especially R&B. Javii J likes to describe his music style as a fusion of Tropical House, R&B, and Latino tied together with his Caribbean roots. Javii J is a hardworking and dedicated artist, who is a hundred percent committed to his love for music.
After the success of his debut single "Call Me Anytime", he is ready to release his debut EP by the spring of the year 2021.
Listen to the single "Call Me Anytime" now on all leading music platforms through this LINK.
Media Contact
Company Name: Goldbar Recordz
Contact Person: Remone Robinson
Email: Send Email
Country: United States
Website: linktr.ee/javiijofficial