Germany Diabetes Market, By Continuous Glucose Monitoring (CGM), Blood Glucose (SMBG) Device, Insulin Pen, Insulin Pump, Reimbursement Company Analysis & Forecast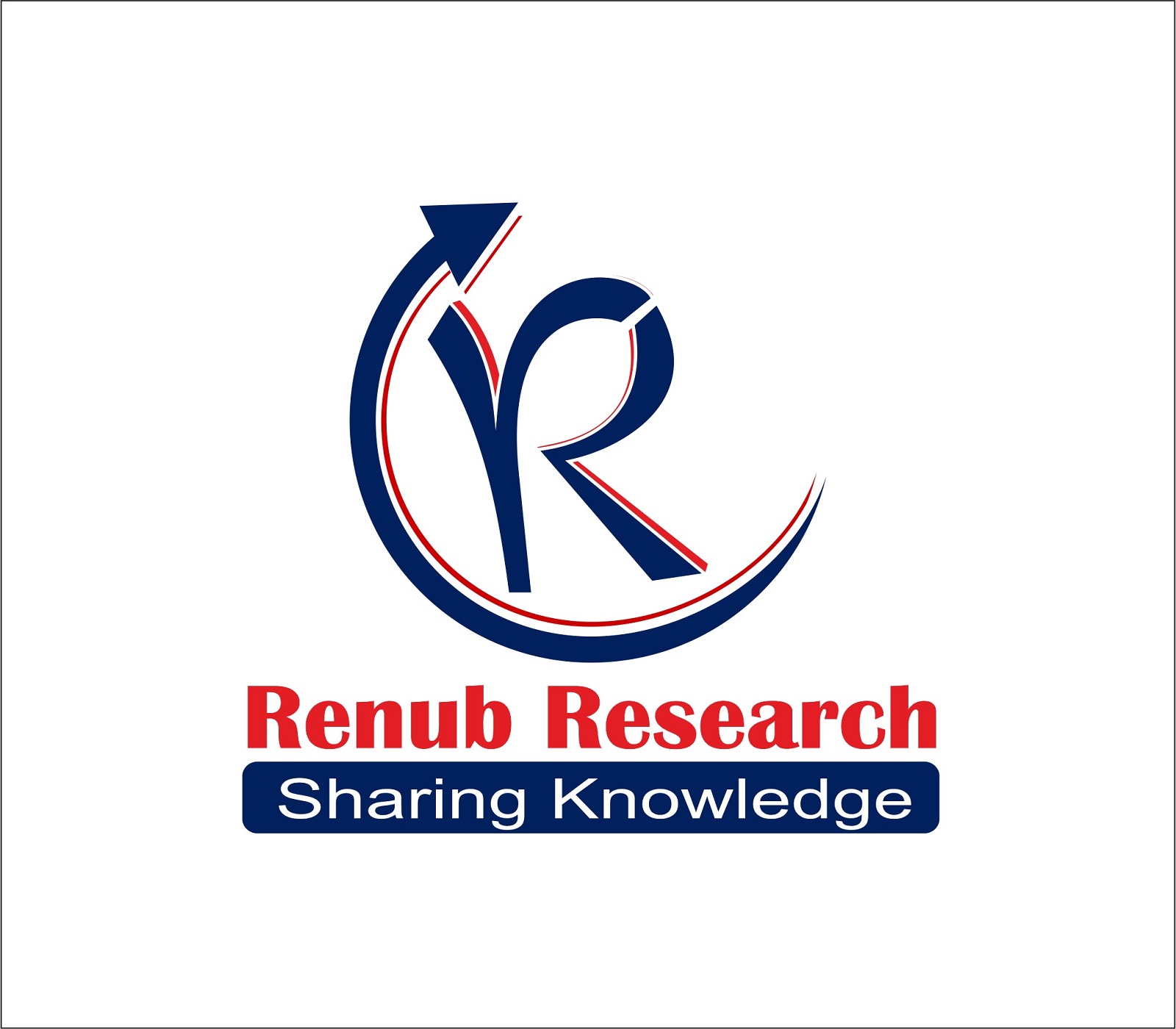 Our core team is comprised of an experienced people holding graduate, post graduate and Ph.D. degrees in Finance, Marketing, Human Resource, Bio-Technology, Medicine, Information Technology, Environmental Science and many more. Our research helps to make the business decisions: on strategy, organization, operations, technology, mergers & acquisitions etc. We support many blue chip companies by providing them findings and perspectives across a wide range of markets.
Germany Diabetes Market is expected to be USD 12 Billion by 2025. By Continuous Glucose Monitoring (CGM), Self Monitoring Blood Glucose Device, Insulin Pen & Pump Market, Reimbursement Company Analysis & Forecast
Diabetes mellitus is a significant public health problem and one of the biggest challenges for healthcare systems all over Germany. The prevalence of known type 1 & 2 diabetes in the German adult population is very high; also, it is considered that a high number of patients are not yet diagnosed with the disease. Due to an ageing population and unhealthy lifestyle, the prevalence of type 2 diabetes is expected to increase steadily over the next few years. High-quality care, including adequate monitoring, control of risk factors and active self-management are the key factors for preventing costly and burdensome micro- and macrovascular complications in German patients with type 2 diabetes. According to Renub Research report, Germany Diabetes Market is expected to be USD 12 Billion by the end of the year 2025.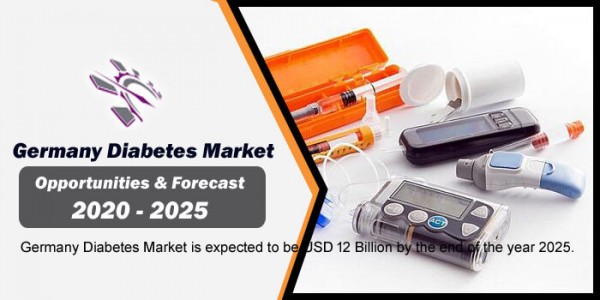 In this report, Germany Diabetic market is segmented into four parts; Insulin Pen, CGM, SMBG, and Insulin Pump. All the four insulin delivery devices segment mentioned above are growing year on year. With the rising incidences of diabetic problems, various digital care solutions have been introduced in the country to help people with diabetes. Robert Koch Institute (RKI), The German federal disease control and prevention research institute has been developing a public health surveillance system. It focuses on long-term data, collection of comparable and ensuring the establishment of efficient surveillance structures for monitoring relevant indicators of diabetes.
In 2019, a country-wide campaign, called 'Sche1sstyp', was initiated by the Germany-based research centre, Helmholtz Zentrum München. The campaign addresses the prevention and early detection of type 1 diabetes. In June 2019, the 2nd World Conference on Diabetes and Endocrinology was organized in Berlin, which included various research presentations provided by global leaders in diabetes and endocrinology. The Coronavirus (COVID-19) disease has affected the Germany Diabetes market. For people living with diabetes, it is essential to take precautions to avoid the virus if possible.
Renub Research report titled "Germany Diabetes Market, By Self Monitoring Blood Glucose Device (SMBG Market by, Test Strips, Lancet, Meter, Blood Glucose Device Users & Reimbursement) Continuous Glucose Monitoring (CGM Market by Components, Glucose Sensor, Transmitter, CGM User, Reimbursement), Insulin Pen (Disposable, Reusable & Smart Insulin Pen, Needle Market, Reimbursement Policies), Insulin Pump Market, (Differentiation Points of Insulin Pump Products, Training Model for Patients & HCP) Companies (Insulet Corporation, B. Braun Melsungen AG, LifeScan Inc., Artsana S.p.A, BD, Novo Nordisk A/S, Owen Mumford Ltd, Ypsomed AG, Medtronic, Eli Lilly and Company, Abbott Laboratories)" provides a complete analysis of Germany Insulin Devices Market.
Request a free Sample copy of the report: https://www.renub.com/request-sample-page.php?gturl=united-states-dairy-market-p.php
Segmentation based on device
1. CGM
2. SMBG
3. Insulin Pen
4. Insulin Pump
United States Diabetic Market– Device Segment Analysis
1. CGM
a) Glucose Sensor Market & Forecast
b) CGM Transmitter Market & Forecast
c) CGM User
d) CGM Reimbursement
2. SMBG
a) Test Strips Market and Forecast
b) Lancet Market and Forecast
c) Meter Market and Forecast
d) Blood Glucose (SMBG) Users
e) Blood Glucose Devices Reimbursement
3. Insulin Pen Market
a) Disposable Insulin Pen
b) Reusable Insulin Pen
c) Smart Insulin Pen
d) Insulin Pen Needle Market
e) Reimbursement Policies
4. Insulin Pump Market
a) Insulin Pump Market
b) Insulin Pump Users
c) Reimbursement Policies
Company Analysis
1. B. Braun Melsungen AG
2. Eli Lilly and Company
3. Artsana S.p.A
4. BD
5. Novo Nordisk A/S
6. Owen Mumford Ltd
7. Ypsomed AG
8. Medtronic
9. Insulet Corporation
10. LifeScan Inc.
11. Abbott Laboratories
12. DEXCOM INC
13. Roche
All the Companies Studied in the Report have been Studied from 3 Points
• Company Overview
• Recent Developments
• Financial Insight
Industry Related Opportunity:
About Company:
Renub Research is a Market Research and Consulting Company. We have more than 10 years of experience especially in international Business-to-Business Researches, Surveys and Consulting. We provide wide range of business research solutions that helps companies in making better business decisions. We partner with clients in all sectors and regions to identify their highest-value opportunities, address their most critical challenges, and transform their businesses. Our wide clientele comprises of major players in Life Sciences, Information Technology, Telecom, Financial Services (Banking, Insurance), Energy, Retail, Manufacturing, Automotive, and Social sector. Our clients rely on our market analysis and data to make informed knowledgeable decisions. We are regarded as one of the best providers of knowledge. Our pertinent analysis helps consultants, bankers and executives to make informed and correct decisions.
Also Read: https://www.prlog.org/12829738-germany-diabetes-market-by-cgm-smbg-insulin-pen-pump-companies.html
Contact Us:
Renub Research
Phone No: +1 678-302-0700 (USA) | +91-120-421-9822 (IND)
Email : [email protected]
Web: https://www.renub.com
Fallow on Linkedin: https://www.linkedin.com/company/renub-research
Media Contact
Company Name: Renub Research
Contact Person: Rajat Gupta
Email: Send Email
Phone: 16783020700
City: Roswell
State: GA
Country: United States
Website: www.renub.com/drugs-and-pharmaceuticals-13-c.php