Immerse into the divinity of French and Creole music with Jahsik's EP "Wait and See"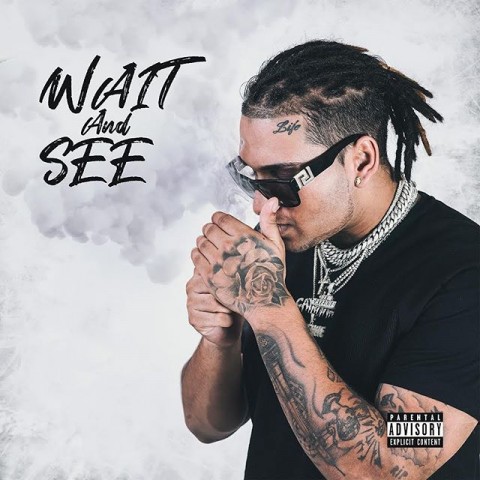 A French artist from French Guiana, Jahsik has used many nicknames throughout his career including "real don" but eventually settled down with Jahsik, which best suits his personality.
Jahsik's favorite type of music is dancehall, trap, and reggae; which is evident in his music and has gained local acclaim from his various track releases while being recognized as one of French Guiana's greatest Dancehall artists.
Jahsik's EP "Wait and See" is released recently, in the year 2020, and comprises of 7 songs in total- "Mon Probleme", "Tdt", "Reussite", "S`tirer", "Caribbean Girl", "Trop Bet", and "Monsieur I `agent". The EP is 21 minutes and 3 seconds long, that doesn't seem long enough for the listeners once they start to listen to his songs.
Jahsik's music genre is Dancehall, but he is equally open to other forms of music as well, as he wants to learn all types of music and be able to add them to his songs. He sings in French and Creole, as French is considered to be a beautiful and poetic language, which makes his songs all the more captivating to the listeners.
"My musical adventure is unique as I started from nothing and today I do great local and national scenes. I am happy to see that my music is listened to by so many people in France. Music also allowed me to meet beautiful people", says Jahsik, telling about his musical journey. He takes inspiration from the life that he has lived in the past, and the life that is to follow. Jahsik feels that music is his greatest weapon, and without it, he is incomplete.
Jahsik is very confident about the work that he is doing, and he has put his heart and soul into his latest EP. This EP will unveil a different side of him, proving his versatility as an artist.
Jahsik summons his fans to thank them for all the love that they have been showing him in France and even abroad. He says that this project is like a gift to his fans, which is made with love and devotion.
Isten to Jahsik's EP "Wait and See" on Spotify.com and all digital platforms.
Media Contact
Company Name: Jahsik Music
Contact Person: Telusma Jonas
Email: Send Email
Country: France
Website: www.instagram.com/Jahsik973/