Southern-California Recording Artist "NBLZameer" Releases Debut Album "L.O.V.E. (Language of Varying Emotions)" amidst Covid-19 Pandemic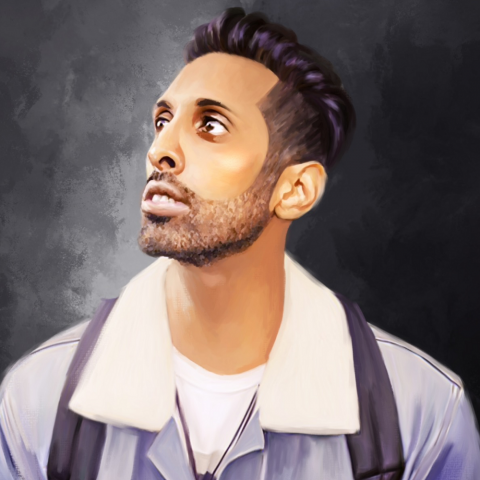 NBLZameer, formerly known as "Zami" is a talented Hip Hop/R&B recording artist, songwriter and label owner from Orange County, California, who has announced the release of his first album "L.O.V.E. (Language of varying emotions)", in over 4 years, since the brand name change. Amidst the Covid-19 pandemic, the world needs a lot of love, hope, and positivity and Zameer hopes to give just that, with his latest album while showcasing his remarkable vocal delivery and evocative songwriting skills. The project released on Monday, April 13th, 2020 on all major streaming platforms, features guest appearances from WIIM (Trending Spotify Artist), Mr. Fully (Founder of the Orange Collective), and Dru C (Winner of the Gary Vee Challenge).
The self-proclaimed "Artistprenuer", Zameer is one of the few business-savvy artists in the industry who do not want to rely on the labels and management firms to release their music. Independent by choice, the artist has gone from songwriting to audio engineering/producing, to finally opening his commercial recording studio and record label "Good Guy Music Group" in 2018 which currently houses 3 recording-artists, 2 producers, a videography team, and PR personnel. Zameer's Music has been compared to artists such as J. Cole, Drake, Chance The Rapper, and Big Sean by Major Label Executives from Beluga Heights, Warner Brothers, and Universal.
Inspired by the drive to bring fresh new sounds and musical style, Zameer creates a sound he likes to call "Commercial Consciousness". Talking about his newest album, Zameer says, "I believe I have accurately captured the emotions we're all feeling during this Quarantine. My music is the embodiment of NBL — 'Nothing But Love' and with my craft, I hope to contribute towards a better world. I'd rather be a drop in the bucket, than a hole in the bottom."
Zameer strives to be an artist who not just entertains the listeners with his music but lifts their energy by cultivating self-development, meditation, and balancing the mind, body, and soul through art.
With his streams on Spotify in the 5 figure range and growing, and his message of vulnerability, authenticity, and unity – this is one up and coming artist that the new generation needs in these times.
Listen to NBlZameer's latest album on all streaming platforms, through this LINK.
More information by the artist can be found on Instagram www.Instagram.com/nblzameer.
Media Contact
Company Name: Good Guy Music Group LLC
Contact Person: Johnny Marcos
Email: Send Email
Phone: 949-540-8684
Country: United States
Website: www.Instagram.com/NBLZameer