Artist Wott?KNiGHT. delves into the Cords of the Darkness to bring the light in Life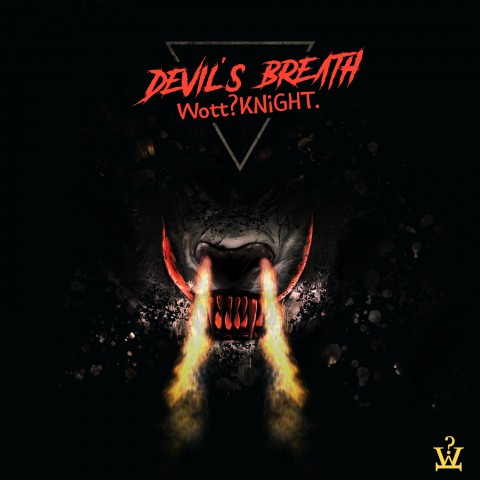 Music motivates, inspires, and emotionally uplifts people. And the best example of it is artist Wott?KNiGHT.'s debut EP 'Devil's Breath'. Wott?KNiGHT. is an upcoming hip hop artist and a songwriter from Australia who dreams to enlighten the life of the millions through his music. He creates a symphony of melody that touches right at the heart. "Devil's Breath" evokes the sentiments and motivates listeners to get through their difficult times in whatever situation or emotional vacuity they are finding themselves in.
After facing lots of adversities in life, he wants to bring change in the life of others with his music, and lyrics that make listeners come out of the darkness. Without family to back up he formed a special connection with the music of all genres. He has been writing since his childhood days and established a special bond with music, which became so soulful.
Now he gets the ability to translate those words into lyrics that attract. He believes that to see the light people first have to face the darkness, as only after the night that the sun rays falls on the mother earth and flowers bloom.
His songs are the emotional tides that display several shades but with dark undertones. And this is a reason his lyrics are sometimes lively and energetic while sometimes make anyone fall into sadness. Life is also the same, with it's ups and downs.
He is inspired by artists like Tech N9ne, The Weeknd, Kendrick Lamar, Eminem, Kanye West, The Game, Led Zeppelin, The Doors, Metallica, Red Hot Chili Peppers, and Tash Sultana, with whom he has established a soulful relationship which we can also feel in his music.
His music is a perfect conglomeration of a modern and old school hip hop with lyrical thoughts and triggering aspects.
His work makes us feel like plunging out of the turmoil of life and sway with the lyrical flow of his music. Deal strongly with the susceptibilities and gain happiness in life.
The album is of 22 min and 18 seconds and is now available on Spotify, Soundcloud, YouTube.
Media Contact
Company Name: Terrahawk Records
Contact Person: Wott?KNiGHT.
Email: Send Email
Country: Australia
Website: www.facebook.com/Wott7knight