Interview with Gaurav Chhabra: Digital Entrepreneur and SEO Expert helping businesses grow their reach online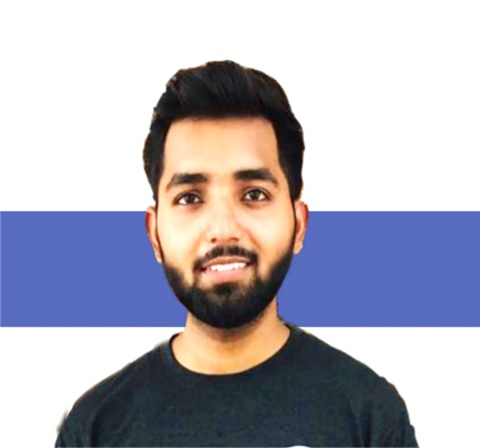 Gaurav Chhabra, popularly known as Gaurav Chhabra Digital, is a Digital Entrepreneur, Digital marketer, and SEO expert who has worked with several businesses to expand their reach online and bring organic traffic through tried and tested methods. He is also the founder of the digital marketing agency and the website Gauravchhabradigital.com that offers free SEO tools and articles on improving traffic on your website, generating leads and increasing revenue.
Interviewer: Give us a brief of your background.
Gaurav Chhabra: I am basically from a technical background. I started working on my first website 5 years ago. I got interested in digital marketing and SEO and then I made my career in this field. Now, I am working on my blog Gaurav Chhabra Digital to help people learn fast and providing them free SEO tools and knowledge.
Interviewer: Tell us about your website and blog Gaurav Chhabra Digital.
Gaurav Chhabra: Currently, I am working on multiple projects and tools to make work easy in the field of SEO and digital marketing. One of them is Gaurav Chhabra Digital, a blog where I provide free knowledge to the audience and provide free SEO tools to help them grow fast and better.
Interviewer: How do SEO and digital marketing impact a business?
Gaurav Chhabra: After working in this field for many years, I can say that SEO and digital marketing are the backbone for a business to grow in the decade of 2020. Everything is going digital and to grow better whether it is sales, traffic or any other thing, you must rank up in search engines to get recognized. That's why SEO and digital marketing is going to be high for career purpose as well as business purpose.
Interviewer: What are the services you provide to your clients?
Gaurav Chhabra: We provide many services to our clients. We help our clients to get more traffic, generate leads and revenue. From social media services to SEO services and digital marketing, we provide almost every service to our clients to provide them a better experience.
Interviewer: How can one contact you for these services?
Gaurav Chhabra: To get our services, one can contact us through our website Gaurav Chhabra Digital. We are always available to our clients and try our best to provide the best experience possible. Customer satisfaction is our priority.
Media Contact
Company Name: Gaurav Chhabra Digital
Contact Person: Gaurav Chhabra
Email: Send Email
Country: India
Website: gauravchhabradigital.com