Alt-Country band Scissortail blends hard-hitting lyrics with soothing rhythms to deliver amazing music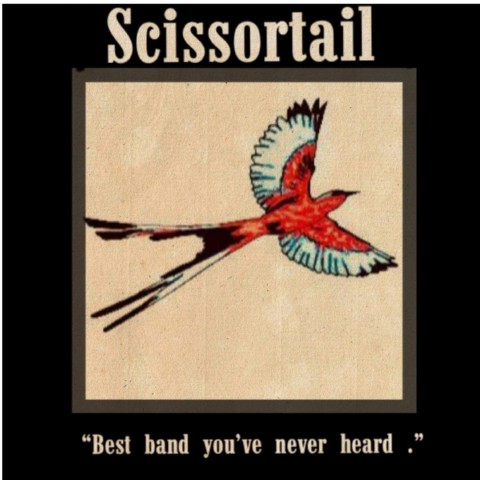 Scissortail is an Alt-Country band known for its hard-hitting lyrics and soulful music that touches the right chords of the heart. Composed of Trey Lockhart and Seth Patterson, the band was officially established in 2016 but the duo has been playing together since college, for about 10 years now. The band stands out with their heart wrenching and passionate verses while maintaining simple yet effective hooks. Their latest album "60 Cycle Hums" featuring seven soulful tracks showcases the band's remarkable talent as vocalists, songwriters, and composers. "Long Gone" and "So Alone" are particularly notable tracks from the album.
Scissortail is highly inspired by writing greats like Bob Dylan and Townes Van Zandt. They also listen to a lot of other new age musicians and take their inspiration from all kinds of music that touches their hearts.
"We look to tell a story through our music. We have used the struggles of everyday Americans to shine a light on stuff we all go through. We all have heartbreak and troubles. You could say we break our own hearts to feel what we write and play." – Scissortail.
Trey Lockhart and Seth Patterson started playing guitar together when they were in high school. They have learned to play music together and built an understanding of songs around each other's abilities. Their love for music was put on a halt as they went on to join college and then military. Finally, after 4 years, the two started playing together again while focusing on improving their vocal and songwriting skills. In 2016, they decided to start playing under the moniker of Scissortail and eventually released their album "60 Cycle Hum".
Scissortail is producing music independently but they're open to partnering with a label if it allows them creative freedom. "We are not signed by a label currently. We are not sure what our future looks like in terms of signing. But we want to maintain what our music is and preserve the spirit of what we want our music to be", says Seth Patterson, from Scissortail.
Listen to Scissortail's album "60 Cycle hum" on Spotify.com.
Media Contact
Company Name: Scissortail
Contact Person: Seth Patterson
Email: Send Email
Phone: 9032934984
Country: United States
Website: Facebook.com/Scissortailamericana