Anjeza Angie Gega – The Powerhouse that intertwines art with a message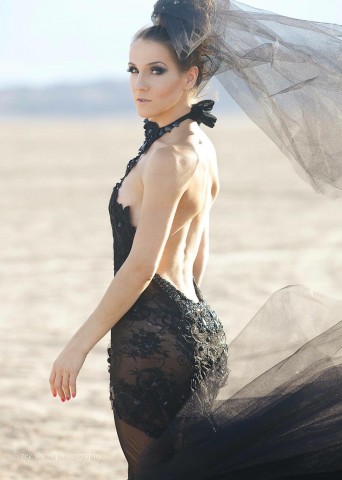 Anjeza Angie Gega is a true example of how art can be used to leave a positive impact in the world. From finding her passion at the age of 5 to traveling across continents showcasing her multiple talents to the world while helping the community, Anjeza has proven that when you really wish to make a difference, no boundaries can stop you. At one point in her life, she was dancing on different stages in countries like Italy, and Greece while at another point, she found herself performing Bollywood songs in India.
The global exposure she has received while traveling the world, absorbing various cultures, visiting different kinds of people has influenced her music and personality to a great extent. To say that she is a singer, actress, author and award-winning dancer would be an understatement, because she is so much more. She is a 'universal artist' who is spreading her wings across the globe, with a major aim to make an emotional and financial difference in the world.
Despite being born in a country where art and freedom of expression was suppressed, the Albanian artist grew up with an immense love for dance and singing. She had her first tryst with arts when she enrolled in a Ballet class and as a teenager she discovered her voice for singing. While creating music that transcended boundaries with Latin, Middle Eastern, Hip Hop and Ballad influences, she also found herself drawn to acting. She went on to get featured on the popular show "Drake and Josh", starring on "I'm Alive", did voice over for War Dogs, Zero Hours and recently appeared as a guest star for a renown Mexican telenovela with an A list cast "Por Amar Sin Ley", and thus ticking off the last milestone to become the ultimate Triple threat! But there is no stopping Anjeza because what drives her the most is the desire to help and inspire people. She founded a non-profit organization BECHLEM to inspire, motivate and guide children to a better future.
Anjeza has turned into an author with her book titled "The Book" featuring original quotes inspired by her journey in life. It is only palpable that Anjeza is venturing soon into motivational speaking as it's a great way to use her diverse experiences in life to inspire more people. "My goal is to serve as an artist with a mission", says Anjeza.
She has released four songs back to back this year, including "Makes Me Crazy" that has an international and Middle Eastern vibe, "Gone" – a classical ballad, "Amor Prohibido" – a fusion of Flamenco Pop, and "Money" – featuring a blend of Hip Hop and Middle Eastern music.
Listen to all songs by Anjeza here:
Spotify: https://open.spotify.com/artist/6nYKqB3PGbLkFflPxgyOuw?si=7Qo-SxpJT0246zZy009ZOQ
Apple Music: https://music.apple.com/us/artist/anjeza/416051195
More information about Anjeza can be found on her official website www.anjeza.com.
Media Contact
Company Name: Soulage Entertainment
Contact Person: Denita Mlloja
Email: Send Email
Phone: 818-256-6995
Country: United States
Website: www.anjeza.com